Commercial to Residential
& Land Development
Programme
13-week property investment training programme focused on commercial to residential and land development, for all experience levels. Starting Wed 22nd September 2021.
Property Investment Training Programme
starts Wed 22nd September 2021
Course schedule: Wed Sep 22nd – Wed Dec 15th 2021
The Commercial to Residential & Land Development property investment programme is a 13-week training programme that will provide you an overview into the world of property investment. Delivered by Mark Stokes and Nigel Greene, property investors and developers with over 30 years experience in the industry, the programme is designed to enable you to create your strategy ad roadmap to success.
Seven personally delivered 3-hour live Zoom sessions focusing on different property investment topics

Two 1-2-1 calls with Mark and Nigel to discuss your progress, business plan, and how EquaAcademy can help you achieve your property aspirations
Multiple, expert guest speakers in every session, covering areas such as SSAS, finance, planning, tendering, and much more
Regular case studies demonstrating how to use the knowledge you've gained
Site visit to see work-in-progress and gain hands-on knowledge of a live project
Q&A sessions where you can ask any questions you have
A rigorous property investment education covering topics such as compliance, acquiring funding, structuring of deals, utilising SSAS pensions, property development, finance and taxes, mentorship, accurate valuation, and much, much more
Price – Only £995 +VAT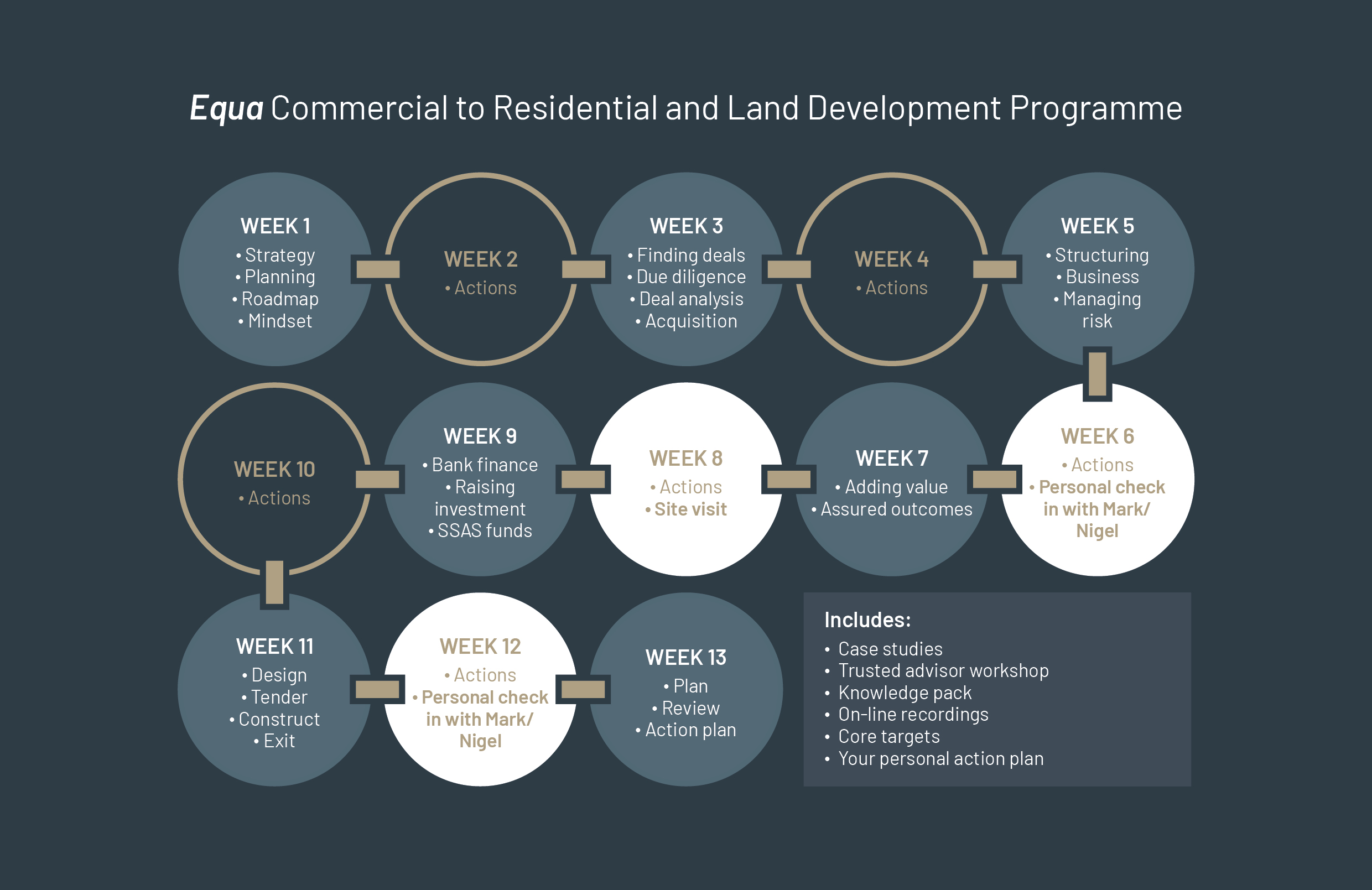 Learn from property investment experts that put your success first
Since leaving the corporate world in 2015, Mark and Nigel have established multiple prosperous property development businesses. They are also trustees of a successful SSAS pension and co-founders of the SSAS Alliance.
Despite backgrounds in engineering and construction, and a combined 40+ years of board-level business and property experience, they sought out mentors to further their growth and drive success. They learnt from the best and now they want to bring that knowledge to you.
Working with experts and professionals at every stage of your property development journey is vital to your on-going success. Having that knowledge team in place is what will make your projects a success!
Create your strategy & roadmap to success
Learn to build a constant deal flow

Excel at Bank Grade due diligence

Master raising Private Capital

Create recurring cashflow within months

Structure deals effectively

Understand risk and opportunity

Confidently grow your business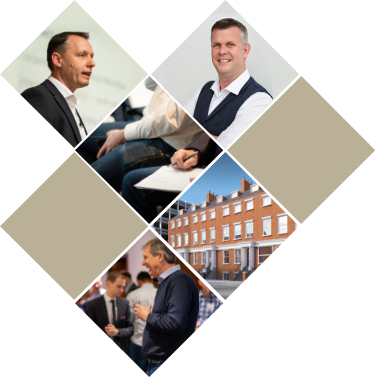 Week 1 (9am to 12pm): 
Week 3 (9am to 12pm):
Week 5 (9am to 12pm):
Week 6 : 
Week 7 (9am to 12pm):
Week 8 : 
Week 9 (9am to 12pm):
Week 11 (9am to 12pm):
Week 12 :
Week 13 (9am to 12pm):
Weeks 2, 4, 6, 8, 10 & 12:
Strategy, planning, and roadmapping.
Finding, due diligence, deal analysis, acquisition.
Structuring deals, managing risk, business tips.
Post-lesson actions & 1-2-1 call with Mark or Nigel.
Adding value and assuring outcomes.
Post-lesson actions & site visit.
Bank finance, raising investment, SSAS funds.
Design, tendering, construction, exiting.
Post-lesson actions & 1-2-1 call with Mark or Nigel.
Creating an action plan, reviewing outcomes.
Post-lesson actions & personal learning.