EquaHUB
Your Personal, Property and Business Blueprint
Discover the 7 principles to achieving wealth and success for you and your family
Live Q&A with Mark & Nigel
EquaHUB has been created to offer inspiration, guidance and support for your success
in the world of property and business
Going it alone is tough. We wouldn't have got where we are today without the professional advice, connections and support we've had along the way.
We've created EquaHUB so that you don't have to go it alone or make costly mistakes that we can help you avoid. We guide our members through the inevitable ups and downs, so that they can create a business and an income that gives them the lifestyle, freedom and choices they want.
EquaHUB Premium:
🎯 LIVE monthly Q&A with Mark and Nigel, join Mark and Nigel every month as they answer your questions focused on the 7 Principles to Achieving Wealth and Succes
🎯  Full access to our Developers Programme recordings – over 21 hours of Property Development education worth £1,395 +VAT

🎯  Exclusive library of information & resources created by Mark, Nigel and our Trusted Partners
🎯  Access to our Trusted Partners
🎯  Insights, shared learnings and case studies
🎯  Recorded webinars with Mark and Nigel, guest experts and EquaAcademy members
🎯  Free books
SPECIAL OFFER
Join now for £25 +VAT per month
Reduced from £50 +VAT per month!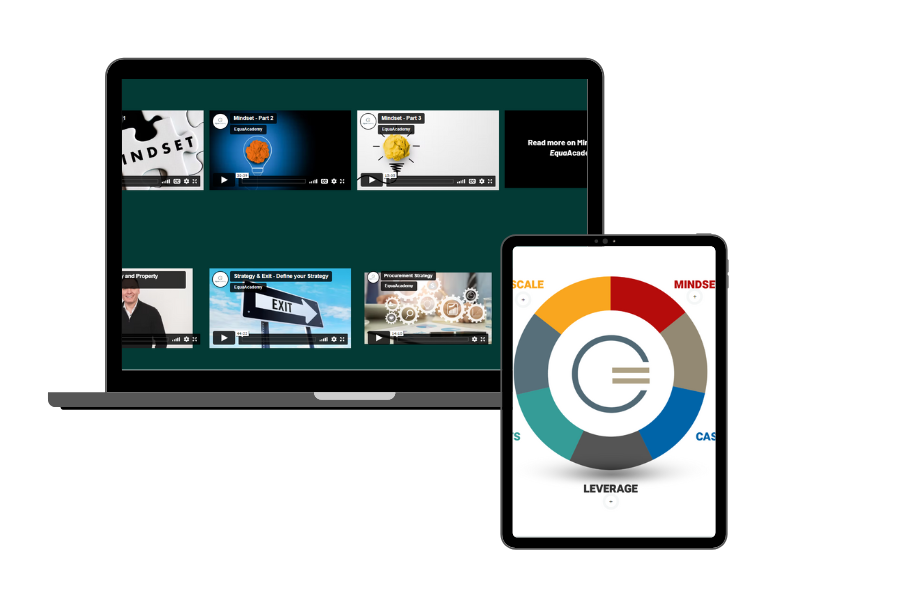 Your Personal, Property and Business Blueprint

Leave the guesswork and uncertainty behind as you dive straight into our exclusive HUB today

Get access to all the resources, training and tools you need, as well as a monthly Q&A with Mark Stokes and Nigel Greene

Confidently follow the Success Blueprint to achieve wealth and success for you and your family
Discover the 7 principles to achieving wealth and success for you and your family
EquaHUB has been created to offer inspiration, guidence and support for your success in the world of property and business.