EquaMentorship
Tailored 1-2-1 property development mentoring and guidance, wherever you are in your property journey
Build a strategy that works
Learn from property experts
Access industry-leading resources 
Learn from trusted experts and property
professionals who care
EquaMentorship is a property mentoring programme designed to provide all of the support, training, and resources you need to build a successful property development business.
Whether you're looking to build a portfolio of buy-to-lets or move onto larger commercial developments, EquaMentorship provides the accountability and guidance you need to confidently grow and move forward.
Mark and Nigel have made many business leaps themselves over the last three decades, so they know the value that first-class training and networking plays in personal growth. EquaMentorship has been crafted to provide this in the form of a network of trusted professionals, a bank of shared knowledge, and personalised 1-2-1 guidance on a monthly basis.
The best time to start is now. Sign up for the EquaMentorship programme today and experience the benefits that mentorship can bring to your property development journey.
Mentorship to keep you safe, accountable and on track to achieve your goals
30-minute 1-2-1 call every month with Mark or Nigel 
Full access to our EquaiDA package
Full access to EquaHUB
Quarterly Networking Events

throughout the year

Specialist mentoring sessions, including

EquaiDA training
Regular virtual Focus sessions 

Complimentary online access to the

Developers Programme via EquaHUB
Success Blueprint Wall Planner
Learn from property development experts that put your success first
Since leaving the corporate world in 2015, Mark and Nigel have established multiple prosperous property development businesses. They are also trustees of a successful SSAS pension and co-founders of the SSAS Alliance.
Despite backgrounds in engineering and construction, and a combined 50+ years of board-level business and property experience, they sought out mentors to further their growth and drive success. They learnt from the best and now they want to bring that knowledge to you.
Working with experts and professionals at every stage of your property development journey is vital to your on-going success. Having that knowledge team in place is what will make your projects a success!

EquaMentorship is here to be your guide, your teacher, and your supporter, ensuring that you have everything you need to succeed.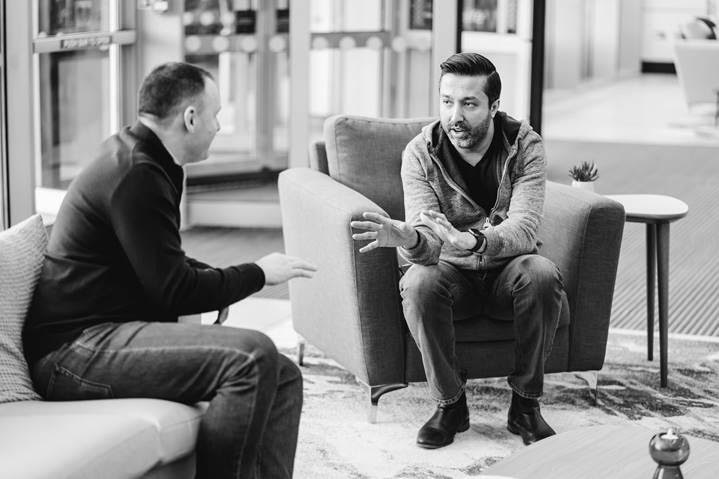 Regular check-ins, webinars, and training sessions mean you'll never have to go it alone
Learn from property development experts,

 

draw on an incredible pool of knowledge that will allow you to confidently grow and improve

Get all of your questions answered by trusted experts

 

who are actively project managing multiple large developments
Work with us to create a strategy that works for you

 

as well as seeing how other property developers use and leverage their strategies
Have all of the knowledge and resources you need at your fingertips

 

through the EquaHUB and our fantastic community
Build momentum and create exponential growth

 

with a powerful combination of top-class knowledge, consistent action, and reliable accountability
Develop great habits

 

that focus on a positive mindset, allowing you to build the future you dream of
EquaMentorship includes regular 1-2-1 guidance, networking opportunities, training sessions and webinars, as well as tailored advice every step of the way.