EquaiDA
An industry-leading property investment and development analyser that allows you to evaluate complex property opportunities easily
Industry Leading Property Development Analysis Tool 
A proven investment deal analysing tool exclusively developed by EquaAcademy
EquaiDA is a powerful tool for analysing and evaluating any property development and investment opportunities. The EquaiDA will help you stay financially responsible and organised throughout the entire process.
Mark and Nigel have used the tool across all of their property development and investment businesses across decades. It's been proven to be the ideal modelling tool for analysing financial investments or development opportunities.
Some of EquaiDA's key features and benefits:
Review all of your investments and developments in one place, whether they're single or mix-use
Constant updates to keep the tool in-line with market and legislation changes
Detailed cash flow forecasts on multiple levels, across the entire investment or development term
A straightforward, easy-to-use checklist approach means you can avoid any costs being missed
Review alternative funding options with ease
Accurate calculation of investment requirements and returns
Sandpit functionality allows stress-testing of potential investments and developments across value, cost, time, or all 3 at the same time.
Access to the latest version of the EquaiDA

Complimentary set-up and guidance videos.

Complimentary access to our Monthly EquaiDA workshop webinar
Lifetime access to EquaiDA updates, including market and legislation changes
Access to the EquaPortal with over 200 property development and investment resources
Developed by property investors with decades of experience
Over the past 5 years, we've worked continuously on the EquaiDA to create a tool that you can rely on. With regular updates being released every month, you can be confident in knowing that we are working hard to maintain the industry-leading effectiveness of the EquaiDA, regardless of how the property market changes.
Having recently released our 59th update to the EquaiDA, which includes 17 key updates to its functionality, there's never been a better time to try it. EquaiDA will revolutionise the way you analyse, evaluate, and manage your property investment and development deals!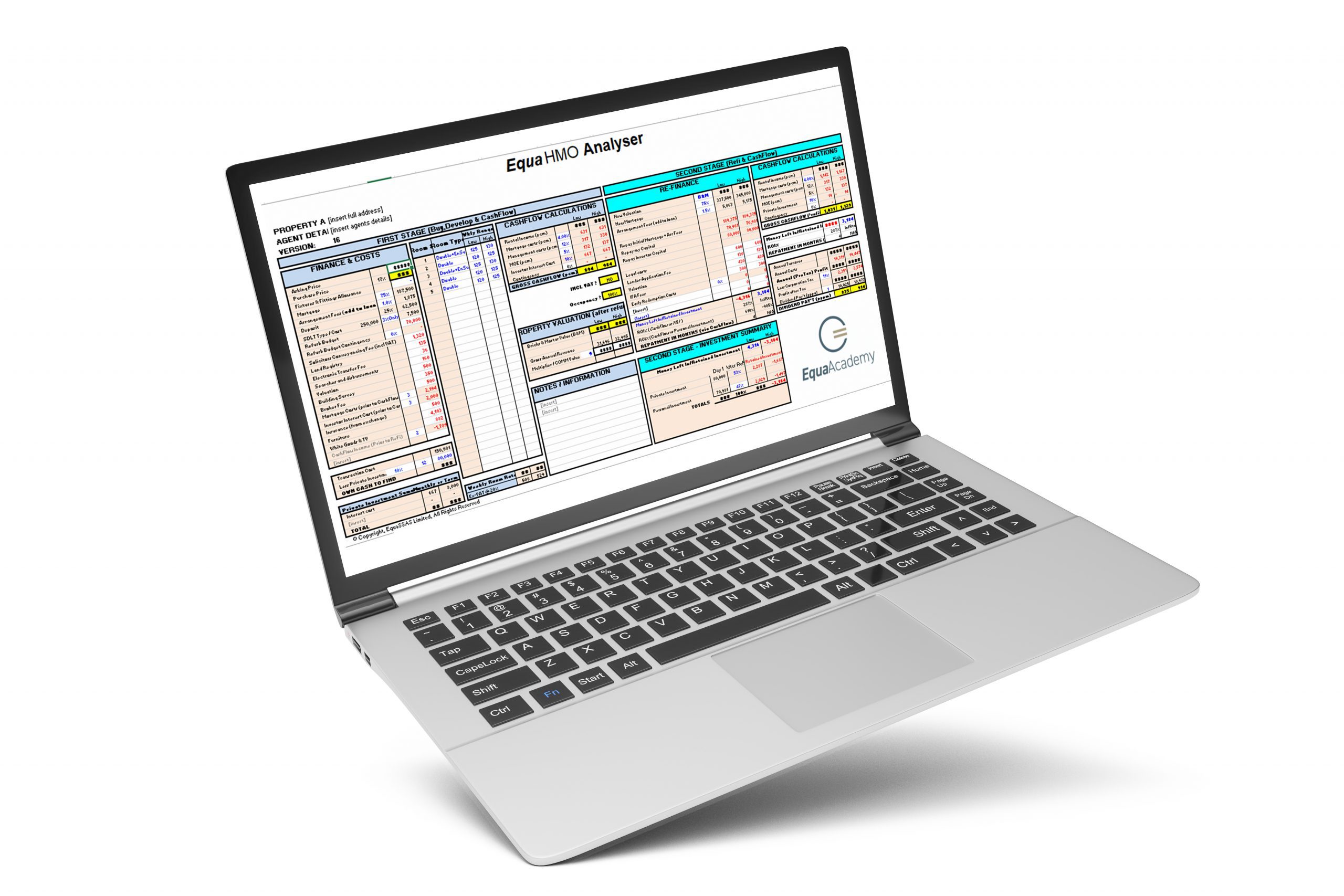 Use a tool developed and used by successful property investors
Since leaving the corporate world in 2015, Mark and Nigel have established multiple prosperous property development businesses. They are also trustees of a successful SSAS pension and co-founders of the SSAS Alliance.
With a combined 40+ years of board-level business and property experience, they developed EquaiDA to improve the way they manage their property investments and developments. Now, they're offering this tool to you so you can experience the same improvements in financial responsibility and efficiency